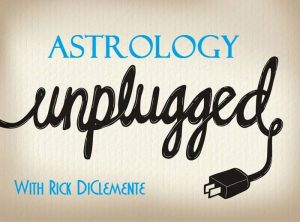 ASTROLOGY UNPLUGGED – FREE Online Astrology Sessions
Every Thursday from 8:00-9:30 pm Eastern
Starself Astrologer Rick DiClemente will be hosting a myriad of Astrological topics, from beginning lessons, to intermediate, and very advanced tutorials. Please join us. Only 100 seats are available. All seats are FREE. Have a webcam and microphone ready.
Please note that this will NOT be a full course in astrology from A-Z. Rick will try to cover topics for everyone in general, and will also address the astrology of current affairs. There will be no pre-determined agenda from session to session.
You will be able to see Rick's screen where he will be explaining the zodiac and how astrology charts "work".
To join us, simply click here:
Join from PC, Mac, Linux, iOS or Android: https://zoom.us/j/614728515
Or iPhone one-tap (US Toll): +16465588656,614728515# or +14086380968,614728515#
Or Telephone:
Dial: +1 646 558 8656 (US Toll) or +1 408 638 0968 (US Toll)
Meeting ID: 614 728 515
International numbers available: https://zoom.us/zoomconference…
Contributions are welcome. Please use the following link to donate: https://www.paypal.com/cgi-bin/webscr?cmd=_s-xclick&hosted_button_id=JXUNXB3CHTDES