<![if !vml]>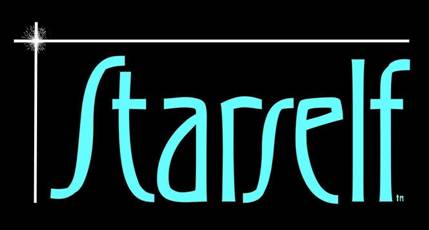 <![endif]>
-- Newsletter --
Volume 24, December 2007
(Download a printable .DOC version here)
Welcome to December. Merry Christmas to all. Many things are stirring planetarily. Not the least of which is the Jupiter-Pluto conjunction which happens this month just as Pluto plans to change signs. This portends the launching of an important era in our lives. Jupiter is at its strongest in Sagittarius and will greatly encourage the "better" side of Pluto. Hopefully we'll all get quite a boost to 2008 and incorporate some new resolutions that will really stick and be meaningful. I certainly wish everybody a happy holiday season and hope you enjoy this month's newsletter!
<![if !vml]>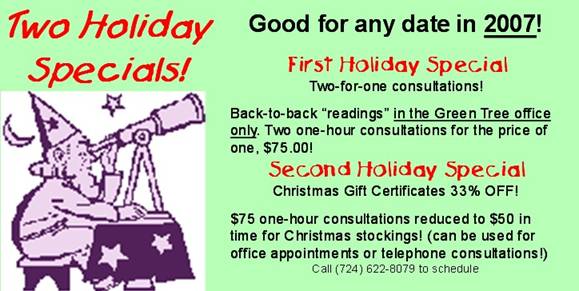 <![endif]>
<![if !vml]>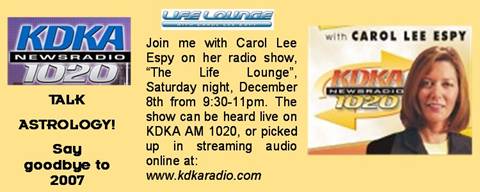 <![endif]>
<![if !vml]>

<![endif]>
www.puretimesmagazine.com/horoscope.html
2007 in Review
<![if !vml]>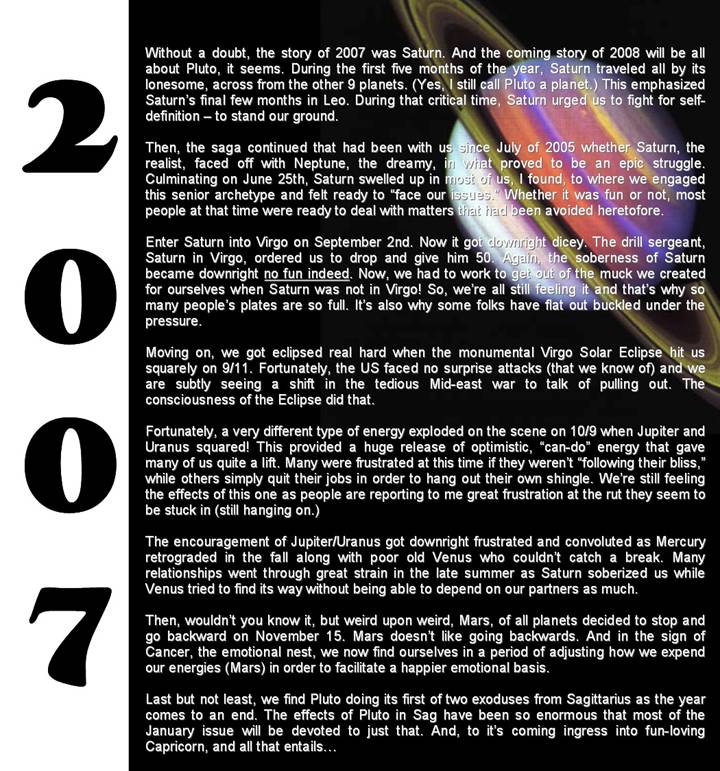 <![endif]>
<![if !vml]>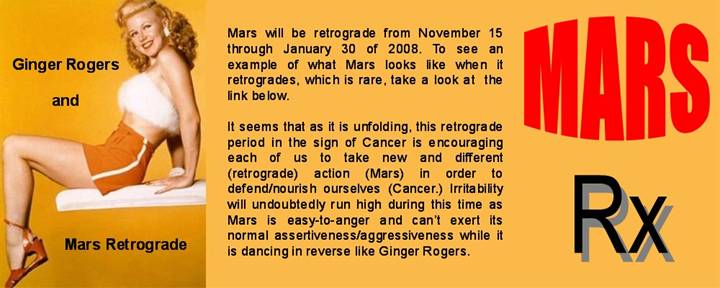 <![endif]>
Click here to view Mars Rx:  http://mars.jpl.nasa.gov/allabout/nightsky/nightsky04-2003animation.html
<![if !vml]>

<![endif]><![if !vml]>

<![endif]>
----- SECOND ANNUAL -----
CHRISTMAS BUYING GUIDE
Tips for Buying for Your Loved Ones According to Their Sun-Sign!
<![if !vml]>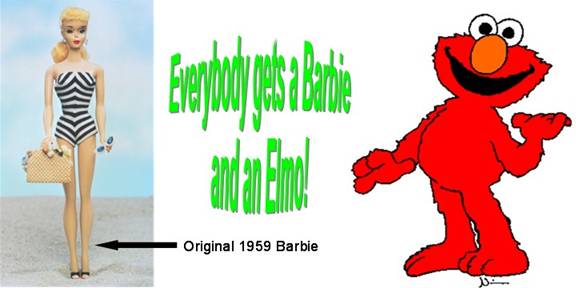 <![endif]>
Aries (Mar 21-Apr 19) – Biker-Barbie, Headbanger-Elmo with double-vision goggles, leather regalia, black boots, tattoos, tongue hardware, and belly piercings, Mad Magazine, NRA membership, "Guide to  Spontaneous Combustion", Gladiator DVD, Davy Crocket coonskin hat, Jack Russel Terrier puppy, and the "Biography of Machiavelli".
Taurus (Apr 20-May 20) – Squeeze-Me-Barbie, I-Think-I'm-Gonna-Hurl Elmo, memory foam Tempurpedic bed, Turkish Bath, massage coupons, foot-reflexology kit, strawberries and cream, garden tools, a weedwacker, worm bait, flannel shirts, Wicca Book of Spells, flavored KY Jelly, pumice stones, corn pads, deodorant, and a bulldog.
Gemini (May 21-Jun 21) – Barbie and her twin Darbie,  Jekyll-and-Hyde Elmo, beach bucket and shovel, Sudoku book, chemistry set, Turnpike EZ-Pass, Magic Kit, Sybil DVD, cereal variety pack, edible panties, a chandelier, the game of Twister and a puppy Chihuahua.
Cancer (Jun 22-Jul 22) – In-a-Family-Way Barbie, Don't-Hurt-Me Elmo, genealogy kit, "Life and Times of John Wayne" DVD, Homeland Security approved plastic and duct tape, customized air raid shelter, inflatable George Bush doll, apron strings, "Psycho IV" DVD, Easy-bake oven, "Mommy and Me" classes, hair bows and a baby Panda bear.
Leo (Jul 23-Aug 22) – Big Hair Barbie, Big-Head Elmo, Karaoke machine, acting lessons,  pot-belly stove, stained glass kit, a Great Dane, hair brush, afro-comb, finger paints, a new Cadillac, used MC Hammer videos, and a juke box full of Elvis.
Virgo (Aug 23-Sep 22) – OCD Barbie, Hypoallergenic Elmo, ultraviolet ionizer, box of surgical gloves, closet organizer, Earth Shoes, antacids, Jack LaLanne diet book, a juicer, and an odorless, non-shedding dog.
Libra (Sep 23-Oct 22) – Barbie Bardot, Bling-Bling Elmo, subscription to Glamour Magazine, liposuction discount, art museum membership, Afghan puppy, Venus de Milo statue, a Rolex watch, "Nip and Tuck" DVD, a manicure and dental veneers.
Scorpio (Oct 23 - Nov 21) – Inflatable Barbie, Elmo-the-Defiant, a seismograph, Do-it-yourself VD kit, Wagner opera, Liquid Plumber, a stealth jet, any size Pit Bull, spelunking gear, a nose-hair trimmer, "Cleavage Magazine", and the game of "Clue."
Sagittarius (Nov 22-Dec 21) – Can't-Shut-Up Barbie, Cheerleader Elmo, skydiving lessons, an archery set, "Get-Out-of-Jail-Free" pass, Richard Pryor freebasing kit, "Life Story of Winston Churchill" DVD, C-Span T-shirt, membership to Britney Spears fan-club, any mutt, and artificially-flavored shoe soles.
Capricorn (Dec 22-Jan 19) – Eva Braun Barbie, Petrified-Wood Elmo, WD-40, a Pet Rock, sturdy shoes, a bag of cement, goat cheese, a baby pigeon, ticket to the Nixon Library, "I-Am-Not-a-Crook" T-shirt, a slice of missing audio tape, and a large heavy safe.
Aquarius (Jan 20-Feb 18) – Robo-Barbie, Beatnik Elmo, a surge-protector, subscription to "Popular Mechanics", a Ham radio, Flash Gordon decoder ring, a Polka-dot IPod, Che Guevera T-shirt, a Tour of Area 51, an Etch-a-Sketch, and a ferret.
Pisces (Feb 19-Mar 20) – Rehab Barbie, Halfway-House Elmo, stationery from the State Penitentiary, smelling salts, Silly Putty, a corkscrew, a carton of Pall Malls, a harpoon, a gallon of Methadone, and a wet hamster or a dolphin.
<![if !vml]>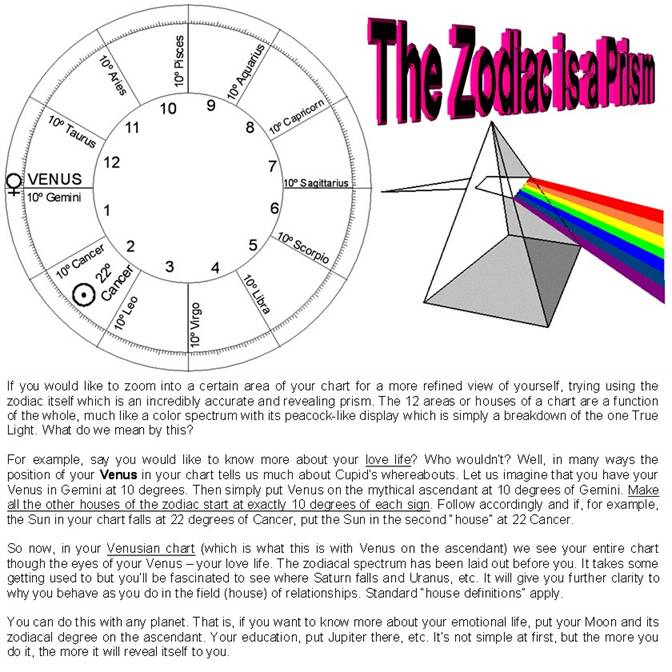 <![endif]>
<![if !vml]>

<![endif]>
<![if !vml]>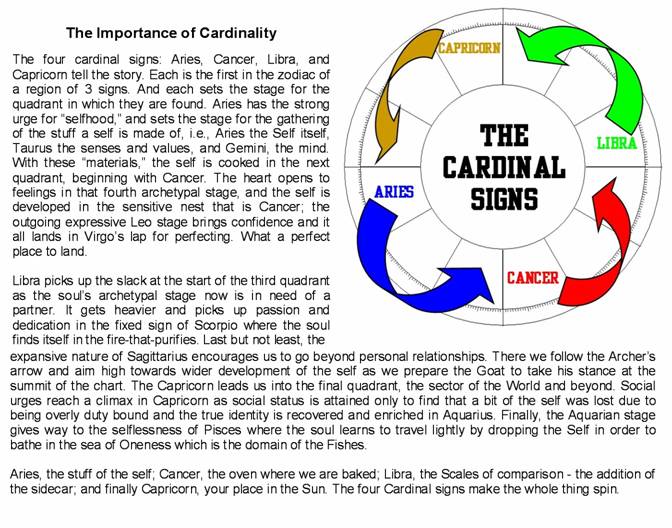 <![endif]>
<![if !vml]>

<![endif]>
<![if !vml]>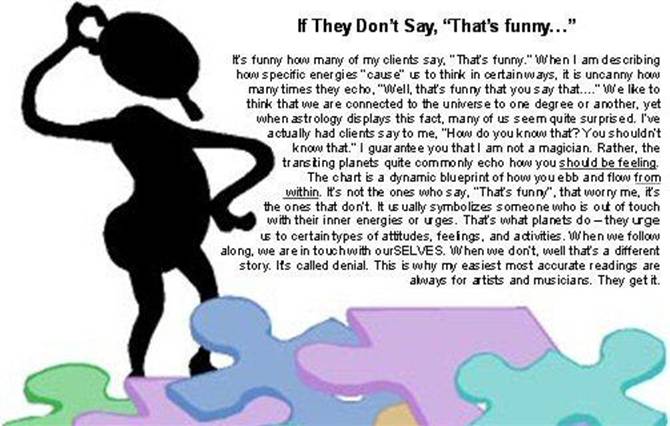 <![endif]>
<![if !vml]>

<![endif]>Sagittarians of Interest and Astrological Musings…<![if !vml]>

<![endif]>
<![if !vml]>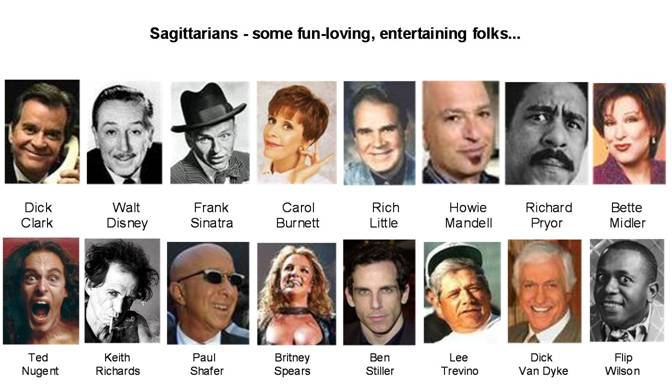 <![endif]>
<![if !vml]>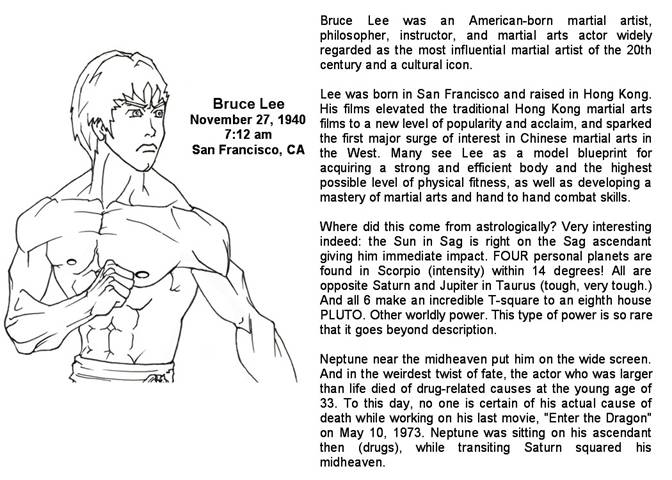 <![endif]>
<![if !vml]>

<![endif]>
<![if !vml]>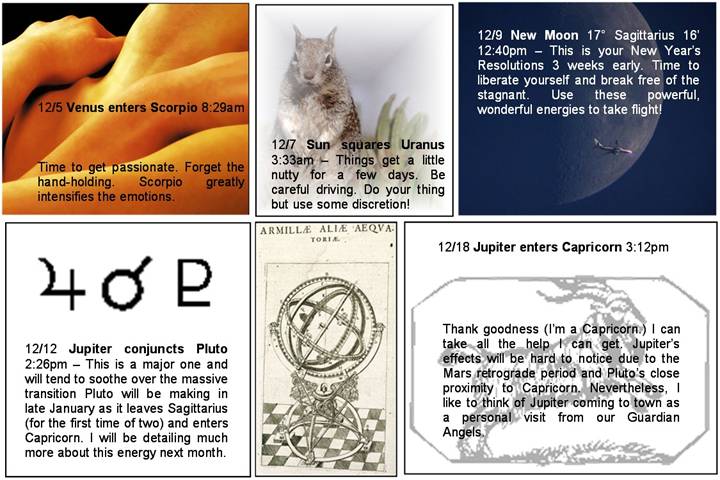 <![endif]>
<![if !vml]>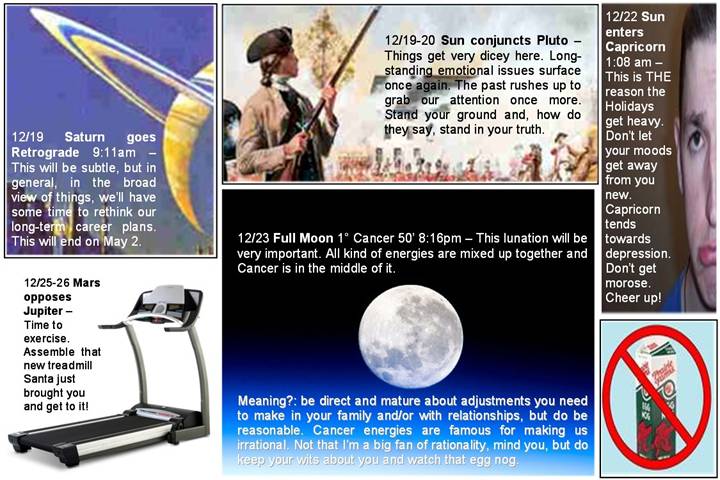 <![endif]>
<![if !vml]>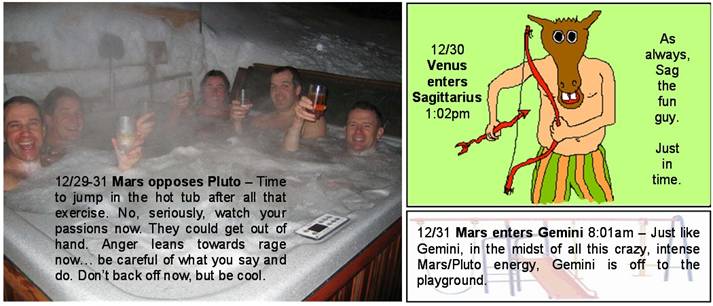 <![endif]>
<![if !vml]>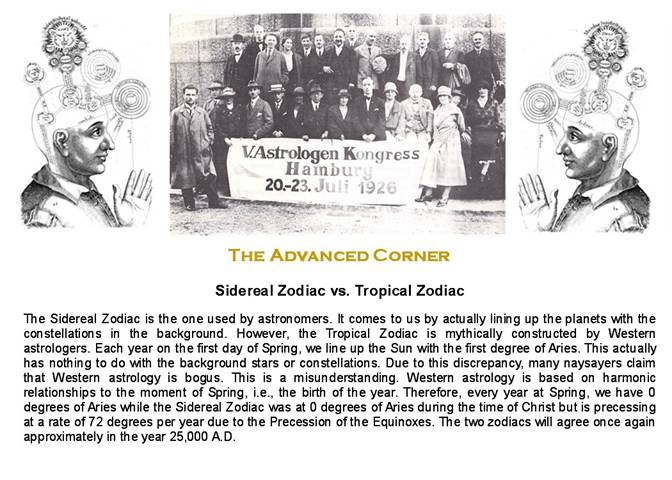 <![endif]>
<![if !vml]>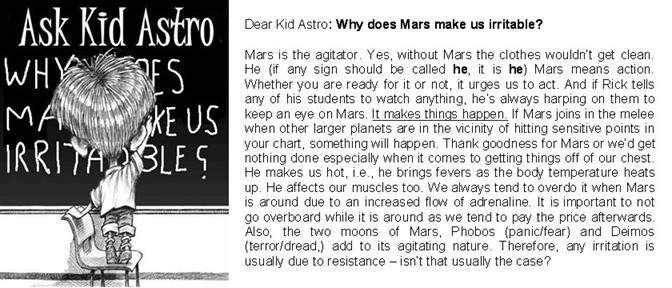 <![endif]>
Next month we ask Kid Astro: What is an 'afflicted' planet?
<![if !vml]>

<![endif]>
<![if !vml]>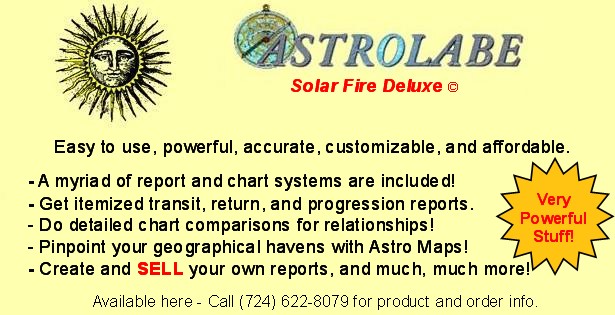 <![endif]>
<![if !vml]>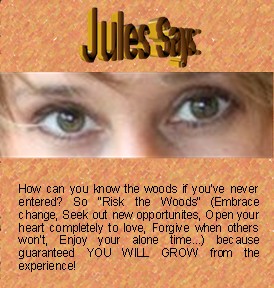 <![endif]>
Free birth chart calculations are available at: http://www.alabe.com/freechart/
The PA Dept. of Vital Records form for ordering your birth time/birth certificate is at: www.starself.com/birthtime      
Make sure to stay in touch with my web site at www.starself.com and as always, "May the planets be with you as you find your Starself!"
Rick
2007 Rick DiClemente -  www.starself.com™ - All rights reserved
PERMISSION MUST BE GRANTED BY THE AUTHOR FOR USE ON WEB SITES AND FOR OUTSIDE PUBLISHING