Welcome to April and a new zodiac. Besides the standard features, I've decided to do something different for this issue. Knowing that 99.9% of you will never want to be a professional astrologer, I nevertheless am taking this opportunity to show you basically how a birth (natal) chart is constructed and interpreted. Don't be overwhelmed – there's no complicated math or an exam at the end. I'd like to take the mystery out of how this process is accomplished. Given, it does take many years of study and hours upon hours of staring at chart diagrams to gain efficacy at reading charts accurately. Yet, understanding the very basics will certainly help you understand just how astrology works. I certainly hope you'll find it enlightening.
How an Astrology Chart is Constructed and Interpreted
<![if !vml]>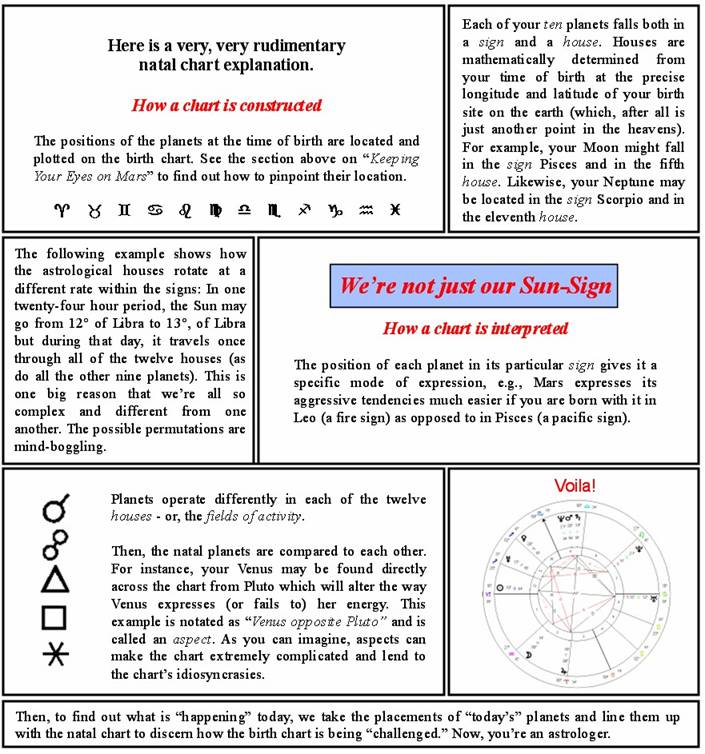 <![endif]>
<![if !vml]>

<![endif]>As medieval civilization grew in size and complexity, the necessary knowledge to erect and delineate astrology charts became more widely dispersed and employed. It became commonplace, particularly in the advanced city-states of northern Italy, for nobles, kings and the wealthy bourgeoisie to consult astrologers for guidance in their affairs. Astrology was taught at many universities and was a generally accepted part of the medieval world view, metaphysics and philosophy. Thus, Greek and Roman astrology, modified by Arabic practice and passed on to Europe in the Middle Ages, became the astrology of the Renaissance.
<![if !vml]>

<![endif]>
Next month we ask Kid Astro: "What are generational planets?"
<![if !vml]>

<![endif]>
*Moon Void-of-Course notice: I am no longer itemizing the list for the Moon Void-of-Course tables. If you care to follow it, a simple web search for "Moon Void of Course" will give you the same information.
S.P.A.C.E. News
<![if !vml]>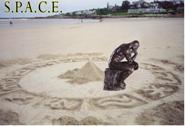 <![endif]>The Southwestern Pennsylvania Astrology Consortium for Enlightenment (SPACE-North) will next meet on Sunday, April 29th in Pittsburgh. The meetings are held on the last Sunday of each month at . These meetings take place South of South Hills Village in a private home just off of Rt. 19. Call (724)622-8079 for details.  SPACE-South is now meeting in the Uniontown, PA area - call (724)437-3326. All interested in Astrology are welcome.
Free birth chart calculations are available at: http://www.alabe.com/freechart/
The PA Dept. of Vital Records form for ordering your birth time/birth certificate is at: www.starself.com/birthtime      
Make sure to stay in touch with my web site at www.starself.com and as always,
"May the planets be with you as you find your Starself!"
Rick